Bridal Bouquet To You
Bridal Series - 2020 Bridal Bouquet To You  
We work hard to make sure our clients are happy with our work.
Our Happiness Guarantee means that if you're not satisfied for any reason, we'll make it up to you.
Contact us to make appointment with us to let us customise each of every Bridal Bouquet that will make your wedding day a memorable one! 
Check it out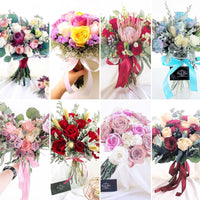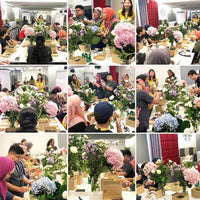 Floral Workshop
We love to share our knowledge and love for flowers! We do run eg: Private Workshop, Team Workshop, Cooperate Workshop,  Goverment Workshop. 
Besides creating gorgeous flower arrangement & design, we love working with people! 
We love listening to how you get frustrated with your daily routine, yet always find peace when you walk by your neighbourhood's florists ; we love to see the flares in your eyes whenever you talk about your dream ; we love your learning spirit even though most of you have never worked with flowers before ; & at the end of the day-
we love to see the smiles on your face looking at your own creations!
More Details